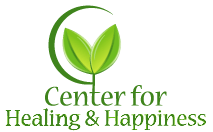 Providing quality psychiatric and psychological care
Lynn Lombardo, M.A., Limited License Psychologist*

Lynn Lombardo has a Master's Degree in Clinical Psychology from the Michigan School of Professional Psychology; her undergraduate degree is from the University of Michigan. She has over 18 years of clinical experience working with adults, adolescents, and couples with both mental health and substance abuse issues.

Lynn believes that healing is multidimensional and works with people on all levels: physical, emotional, mental, and spiritual.

She can address a range of issues and has worked with clients on the following:

Anxiety
Depression
Anger
Stress
Low self-esteem
Compulsive eating & bulimia
Other addictions
Career challenges & job loss
Couples & other relationship issues
Co-dependency
Parenting issues
Women's issues & role transitions
Money challenges and underlying emotions
Acceptance of physical problems
Grief

Power is standing strongly in your own center and living from your heart. - Sark

*A Limited License Psychologist may practice under the supervision of a Licensed Psychologist. Supervisor: Christine Cantrell, Ph.D.
Center for Healing and Happiness, 8512 North Canton Center Road, Canton, MI 48187, (734) 459-1760
Copyright © 2020, Center for Healing and Happiness, P.C., All Rights Reserved