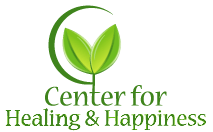 Providing quality psychiatric and psychological care
in a comfortable environment
Services We Provide

The team members at the Center for Healing and Happiness specialize in treating a variety of psychiatric conditions and personal issues that affect adults such as:

ADHD
Anxiety, Panic, and Fears
Bipolar
Conflict Resolution
Depression
Divorce
Domestic Violence
Eating Disorders
Grief
Incest Survivors

Life Coaching
Life Stresses and Transitions
Mood Disorder
Obsessive Compulsive Disorder
Parental Support
Relationship Problems
Sexual Assault
Trauma and Post Traumatic Stress Disorder
Women's Issues
Work and Career Issues

Genetic Testing

We offer GeneSight genetic testing. This advanced testing will help understand which medications can be most effective for you. This test analyzes genes that may affect a patient's response to antidepressants, antipsychotics, mood stabilizers, antianxiety, ADHD stimulants, and ADHD non-stimulant medications.
Center for Healing and Happiness, 8512 North Canton Center Road, Canton, MI 48187, (734) 459-1760
Copyright © 2019, Center for Healing and Happiness, P.C., All Rights Reserved