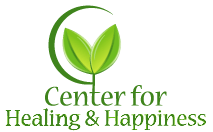 Providing quality psychiatric and psychological care
Jeanette Niemisto, M.D.

Dr. Jeanette Niemisto is a diplomate of the American Board of Psychiatry and Neurology, Inc., a member Board of the American Board of Medical Specialities. She is a graduate of the Henry Ford Psychiatry Residency Training Program, Wayne State University School of Medicine, and the University of Michigan.

She has extensive experience in medication management and individual psychotherapy. She specializes in diagnosis and medication treatment of adult patients. She combines a holistic and scientific approach tailored to each person's needs and goals. She feels that partial improvement is inadequate, and works towards reaching an individual's full potential.

Dr. Niemisto is a Fellow of the American Psychiatric Association and the Michigan Psychiatry Society. Her State of Michigan Physician License number is: 4301080094.
Center for Healing and Happiness (734) 459-1760
Copyright © 2022, Center for Healing and Happiness, P.C., All Rights Reserved