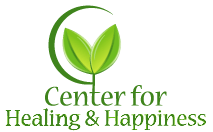 Providing quality psychiatric and psychological care
Ann Schueller, L.M.S.W.

Ann Schueller has a Bachelor of Science in Psychology from the University of Illinois and a Master's Degree in Social Work from the University of Michigan, Ann Arbor. She has over 15 years of clinical experience with adolescents and adults and has been in private practice working exclusively with adults for over 10 years.

Ann has provided therapeutic services to individuals who have a wide range of mental health conditions including depression, mood disorders, anxiety and post-traumatic stress disorder. She specializes in treating women who struggle with depression and anxiety. Ann has extensive experience in the areas of family conflict, grief and loss, relationship issues, co-dependency, disordered eating and childhood trauma.

Ann is a skilled practitioner who tailors her psychotherapy services to each individual's unique needs and strengths. She works collaboratively with patients utilizing a variety of cognitive-behavioral techniques. Ann has been successful in helping patients identify dysfunctional thought patterns, decrease negative symptoms and achieve goals that help improve their quality of life and overall happiness.

Ann is currently a member of the National Association of Social Workers. Her State of Michigan Master's Social Worker License number is: 6801078391.
Center for Healing and Happiness, 8512 North Canton Center Road, Canton, MI 48187, (734) 459-1760
Copyright © 2020, Center for Healing and Happiness, P.C., All Rights Reserved